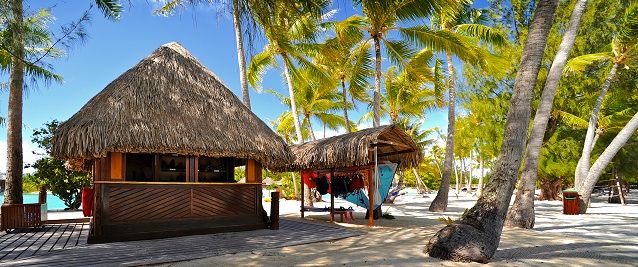 Be active on Bora Bora.
Le Meridien Bora Bora offers a large range of beach and nautical activities available at the Beach Fare.
Our team will welcome you and suggest the best activity according to the weather and your experiences.
The hotel also offers the unique and traditional activity of Polynesian 'pirogue' sailing. A Sailing guided lagoon tour is available with compliments of Le Meridien Bora Bora from 12:00PM to 04:00PM each day. Guests can sunbathe, feel the warm wind and take in the sights as they gently drift.
Free activities: Snorkeling equipment, kayaks, outrigger canoe, wind surf, badminton, beach volleyball, traditional Polynesian pirogue.
Payable activities: a large range of activities such as wave runners and boat rental would also be available.